The first day of Fall was this past week! My very favorite time of year is here. Even though it still feels like summer, I figured it was time to break out a few of the pumpkin recipes and I thought I'd try a few new ones this week.
We had ICF last night and I signed up to bring a dessert, so I set out to make a few different things to take. Our students don't typically like really sweet things, so it can be hard to find a good dessert to take since most of what we make here is very sweet.
The first things I made were these
Skinny Pumpkin Spice Brownies
. They looked and had the consistency of fudge more than brownies. They had a very interesting taste--not the best thing I've ever had, I'd probably prefer a regular ole brownie. But these are a little lighter version and a fun twist on brownies for Fall.
The other thing I made were these two-ingredient
Pumpkin Muffins
. I've been making the same
recipe for pumpkin muffins
for years and while they are delicious, I thought I'd try something new this time. These were very easy. It really is just a box of Spice Cake mix (despite the picture) and a can of pumpkin--mixed together and baked in a muffin tin. And I thought they were very delicious! I'll probably still go to my old faithful recipe a lot, but this will definitely be one I'll make when I need something quick and easy.
I've also made a few non-food Pumpkin "recipes" I found on Pinterest.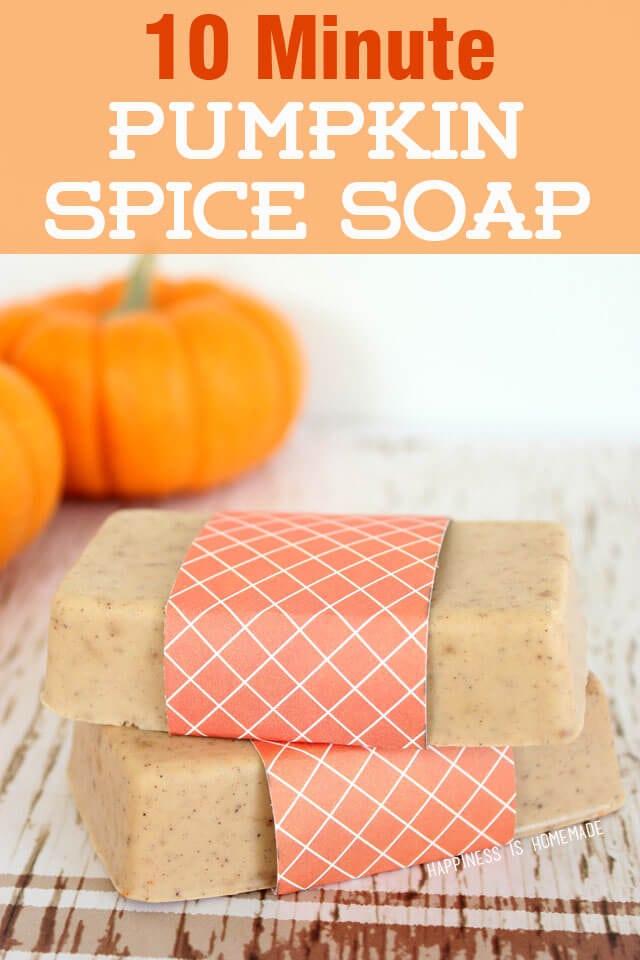 A few Saturdays ago we had a really nice cool morning and it seemed like the perfect time to start the pumpkin spice. So I made a batch of this
Pumpkin Spice Soap
. It was really easy to make and it smells
amazing
. I'm loving having it available at our sink.
And yesterday I whipped up a batch of this
Vanilla Pumpkin Spice Sugar Scrub
. I love to use a sugar scrub every once in a while in the shower, and I had just finished up a lemon one I'd made, so this was a perfect time to get a new one going for Fall!